Our Team of experienced realtors are available to assist you with any questions or comments you may have, please Contact Us anytime. If you have specific questions about buying or selling we are here to answer them for you. We encourage you to join our Exclusive VIP Buyer Service which will give you the inside connections to all the best properties.
Thank you,
Sandy, Tanya, and the Park Avenue Team
Sandy Daniels
Owner, Real Estate Professional, Park Avenue Properties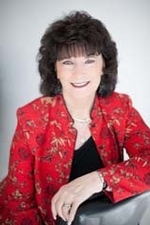 719-548-9900
719-623-1900 fax
719-310-3862 cell phone

sandy@parkavehomes.net
By Appointment
Colorado Springs CO, 80907
Receive Email Alerts from Me
A mother of 5 and grandmother of 10, Sandy Daniels considers her personal and professional life a success. Her loving and supportive husband has been there through her full real estate career, spanning over 30 years.
Owning Park Avenue Properties has allowed her to make life time friends of clients, and maximize her natural talents, and learning new ones, such as negotiating and customer service. She prides herself on having the Realtors in Colorado Springs on her team, including her daughter, Tanya.
Together, the Park Avenue Properties team has helped hundreds of Colorado Springs residence realize the benefits of home ownership and the dreams it empowers. Whether finding their dream home, or selling it to create their next adventure, Sandy and her team are there with compassion and knowledge, ethics and patience.
Sandy Daniels and Tanya Stevenson with their team of highly experienced agents are just the team you need to help you see the Colorado Springs area the way it was meant to be seen, as a new resident.
Tanya Stevenson
Co-Owner, Managing Broker, Park Avenue Properties
Jenafer Weems
Buyer's Agent
719-548-9900
719-623-1900 fax
719-313-8317 cell phone

jen@parkavehomes.net
By Appointment
Colorado Springs CO, 80907
Receive Email Alerts from Me
Jen credits being raised by parents who taught her a strong work ethic for her success. Being disciplined and having a positive attitude, especially while raising four children, keeps her moving forward.
Her past experience working within a title company has equipped her with unique knowledge and expertise, especially on the side of closing- a genuine benefit to clients who value attention to detail and problem solving. She truly desires to take all the stress about the home buying process, helping clients to understand that everything works out and will get done.
Primarily focused on buyers in the Pike's Peak Region, Jen loves assisting her clients in the milestone of homeownership and looks forward to building those relationships long-term.
Jen has lived in the Monument area for the last 9 years with her kids, 2 dogs and cat.
Shari Hall
Broker Associate/Senior Real Estate Specialist
719-548-9900
719-623-1900 fax

shari@parkavehomes.net
By Appointment
Colorado Springs CO, 80907
Receive Email Alerts from Me
Shari is a native of Nebraska (Go Huskers!) and moved to Colorado at the age of 16.  She has lived in Colorado Springs for nearly 19 years and feels blessed to live in one of the most beautiful cities on earth.
She has an optimistic attitude and zest for life that puts others at ease while maintaining a strength that gives her clients the confidence that she will get the job done.
Shari enjoys assisting buyers and sellers with one of the biggest purchases that they will make. Shari also specializes in helping seniors with the process of downsizing. Her background in marketing ensures that the homes that she lists will be marketed with the latest in technology helping to create a sense of urgency. Her commitment to her clients shows in her work ethic and attention to detail. Customer satisfaction is her priority when working with a buyer or seller and her number one goal is that her clients would be 100% satisfied and refer her to their friends and loved ones.
Shari enjoys spending her free time with her 4 children, daughter in law and 3 grandsons.
Lynn Smith
Customer Care Coordinator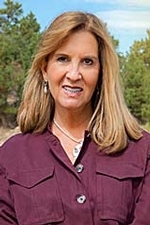 719-548-9900
719-623-1900 fax

By Appointment
Colorado Springs CO, 80907
Receive Email Alerts from Me
*Celebrating 27 years of marriage and her two adult sons, Lynn says she has a heart for service. After serving 20 years in the Air Force, she understands military relocation and military family dynamics. She's lived throughout the country in Washington State, Texas, Kansas, Georgia, Florida and South Carolina. Abroad she has lived in Japan and Germany, can't wait to get back to visit Paris, and hopes to make a trip to Israel one day.
What she LOVES about Real Estate:
"I love seeing our clients' faces when they find the perfect house and how excited they get. It makes me happy knowing they are happy."
What she wishes others understood about Park Avenue Properties:
"Absolutely no day is the same ever. And I want clients to know they can trust us completely. We really do have their best interests at heart and Real Estate is a lot harder than it looks."